TARGET INDUCTION COOKING RANGE SPECIFIED FOR ITALIAN KITCHEN DESIGN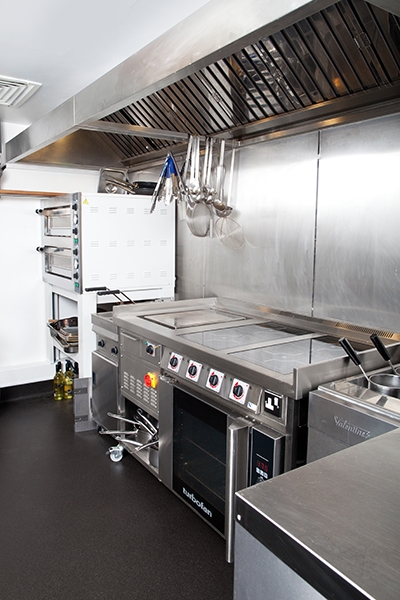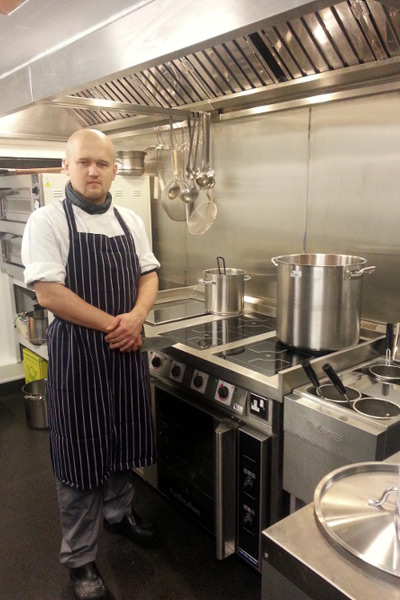 A Target induction cooking range completes the classic Italian Cafe's cookline for leading London equipment distributor and kitchen designer, Chiller Box Ltd.
Chiller Box re-designed the kitchen at Caffe Vergnano 1882, located in London's Southbank Centre development, and, whilst retaining certain elements to keep the costs down, also supplied new equipment including the bespoke induction cooking range.
The deck pizza oven, Valentine fryers and pasta boiler line up was completed with a Target bespoke induction range which incorporated an induction cooktop and plancha with convection oven and grill under. The bespoke induction cooking range is proving popular as a replacement to the traditional 6 burner gas range and equivalent radiant plate electric range.
Chiller Box designers now specify induction as part of their energy efficient kitchen design package and working together with manufacturer's Target Catering Equipment they can deliver bespoke induction cooking solutions to suit their clients' needs.
Chefs love the instant heat and control that cooking on a Target induction range gives and when used alongside the plancha grill the ideal versatile cooking station is created. With integrated work surfaces and upstands to sides and rear of the induction range, cleaning is made easy as spillages are contained on the worktop, cooking directly on the commercial plancha means less pots and pans and thus reduces time spent washing up.
Induction cooking is the cool alternative!
For further information please call 01452 410447.